How to add a scaled flat pattern view
You can add a flat pattern view by default to new drawings. This only happens when your model is a sheet metal part with a single body.
Drew also adds one 3D view and one or more 2D views to every drawing sheet by default.
AutoFit finds the best position for all views after you add or remove a view.
Flat pattern view settings in the Blueprint
For every Blueprint, you have a bunch of options. Most options are available for two types of sheets:
Normal sheets and body sheets
We have a list of all available flat pattern settings here.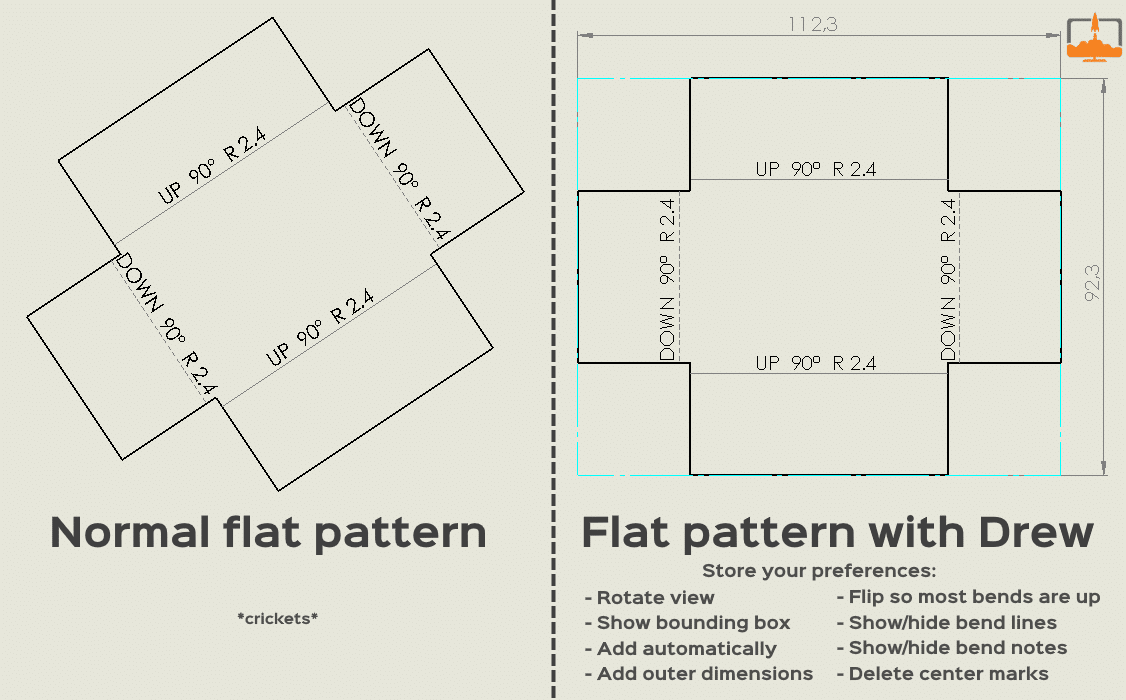 Add a 1:1 full-scale flat pattern
You can also add a flat pattern view with a one to one scale. This will create a sheet (without a sheet format), with a 1:1 view. You can export these sheets directly to DWG or DXF.
More info on flat pattern sheets
We automatically check the scale of the views on flat pattern sheets with our Scale checker, so you never order a part with the wrong scale again.